Valencia Auto Performance-Simply Smog – Star Certified – ASE Certified
$5 off* (Peak Synthetic-Blend Oil) $10 off* (Peak Full Synthetic Oil) Includes: Lube, Oil & Filter
WINTER SAVINGS!!! Get This Offer Now! Our OIL CHANGE SPECIAL is still available –

GET PROMO CODE
Valencia Auto Performance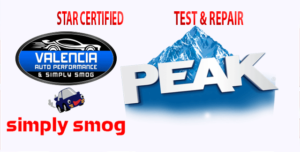 Professional Service by Valencia Auto Performance will reduce potential costly repairs by catching upcoming problems before they occur and save you time and money.
Copyright ©2019 Valencia Auto Performance and Simply Smog unless otherwise noted. Cannot be combined with other offers There are many parts that make up your Automobile.
Proud member of SCVPROMOS.com (a HotSpot Local program).